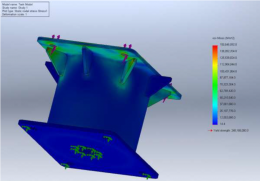 Author
MATTHEWS-FREDERICK, R.
Year of Publishing
2012
Publisher
unpublished
Institution
Nile Centre for Alternative Technology
India Mark II Redesign 2007-2012 Concept Paper
Description:
The following form the considered conclusions of Rowan Matthews-Frederick after managing a program with Medair, North Sudan in West Darfur which was responsible for installation and maintenance of more than 170 India Mark II hand pumps. Further to this, work has continued in constructing, testing and computer modelling some solutions to hand pump issues with Nile Centre for Alternative Technology (NileCAT). There are many other ideas yet to be pursued that have potential to increase the reliability and ease of maintenance of the hand pumps.
Although the following observations tend to focus on the engineering related issues it is not intended to take away from the importance of the 'softer' issues. Please forgive the predominance of using the first person and the occasional 'royal we'. This is not intended to be a thorough going engineering report. It is born of a diverse experience and desire to provide the basic necessities to the world's most disadvantaged people.
---
Bibliographical Information:
MATTHEWS-FREDERICK, R. (2012) India Mark II Redesign 2007-2012. Concept Paper , Nile Centre for Alternative Technology , unpublished
---
DOWNLOADS (130)
India Mark II Redesign 2007-2012
pdf • Size: 0.55 MB