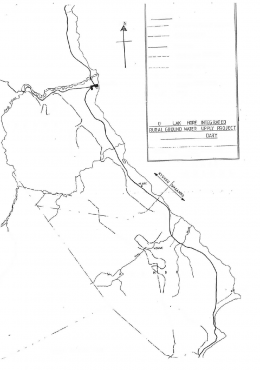 Author
Jespersen, C. B.
Year of Publishing
1994
Publisher
Water Department/Danida
Institution
Karonga Lakeshore Integrated Rural Groundwater Project
The Karonga VLOM Field Experience with Afridev Deepwell Handpumps April 1991 to March 1994
Description:
The project has imported four lots of pumps containing a total of 295 units. AlI were imported according to SKAT specifications.

In January 1994 monitoring it was found that:
- At any given time 95% of water are in function
- Pump committees function and Pump Attendant maintain pumps and can do all repairs. Spare parts are purchased.
- A privatised spare parts distribution system based on 15 village shops and two wholesale outlets is meeting the demand for spares.
---
Bibliographical Information:
Jespersen, C. B. (1994) The Karonga VLOM. Field Experience with Afridev Deepwell Handpumps April 1991 to March 1994 , Karonga Lakeshore Integrated Rural Groundwater Project , Water Department/Danida , Lilongwe, Malawi
---
DOWNLOADS (10)
The Karonga VLOM
pdf • Size: 1.67 MB