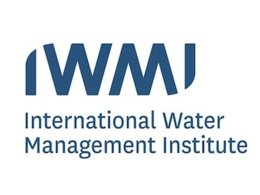 Address
Headquarters: 127, Sunil Mawatha, Pelawatte, Battaramulla
Colombo
Sri Lanka
---
Contact Person
Dr Barbara van Koppen
Phone

---
Mail
iwmi@cgiar.org; b.vankoppen@cgiar.org
Homepage
https://www.iwmi.cgiar.org/
Information
The International Water Management Institute (IWMI) is an international, research-for-development organization that works with governments, civil society and the private sector to solve water problems in developing countries and scale up solutions. Through partnership, IWMI combines research on the sustainable use of water and land resources, knowledge services and products with capacity strengthening, dialogue and policy analysis to support implementation of water management solutions for agriculture, ecosystems, climate change and inclusive economic growth.

With its headquarters in Colombo, Sri Lanka, IWMI has offices in 13 countries and a global network of scientists operating in more than 30 countries. For over three decades, IWMI's research results have led to changes in water management that have contributed to social and economic development.

IWMI's vision, as reflected in its Strategy 2019-2023, is 'a water-secure world'. IWMI's mission is to provide water solutions for sustainable, climate-resilient development. Through its work, IWMI contributes towards the achievement of the United Nations Sustainable Development Goals (SDGs) of reducing poverty and hunger and maintaining a sustainable environment.

IWMI partners with RWSN on leading the research theme on Multiple use water services (MUS).
---